Scuba Diving Noosa Jew Shoal - Double Dive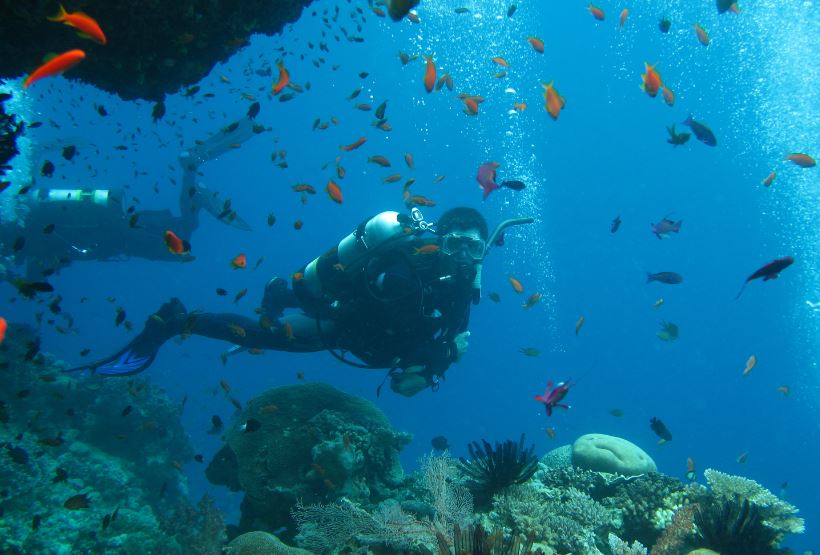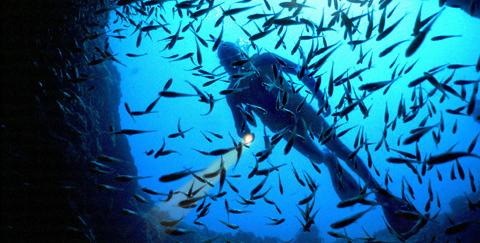 Duration: 5 Hours (approx.)
Location: Mooloolaba, Queensland
Product code: jew002
Diving on the Sunshine Coast is quite simply too easy. Not only do the coral reefs rival the marine diversity of the Great Barrier Reef, you'll only need to spend 20 minutes on a boat getting out to the action. This is why the Sunshine Coast attracts local, state, interstate and international divers. Combine the sheer diversity of life, richness of the waters, vivid colours and lack of coral bleaching and the Sunshine Coast becomes a veritable diving haven. Sunshine Coast has beautiful local reefs just off shore ready to be explored. These include:
Jew Shoal
Jew Shoal is located in Noosa's pristine Laguna Bay and is reachable by boat in just 20 minutes. The site itself is a large complex of canyons, ridges and bommies, with two main features. Expect to see reef fish including angelfish, butterflyfish, surgeonfish, globefish, rabbitfish, soapfish, morwong, sweetlip and bream – as you meander through the caves. The caves consist of several large swim throughs which are a buzz with marine life. Its gutters are covered in colourful hard and soft corals. And secondly, the pin starts at seven metres depth dropping down to 16m as you descend. There are plenty of ledges, walls, and crevices to explore. Seasonal mantas and grey nurse sharks even turn up from time to time. The coral gardens here are home to an array of marine invertebrates - sea stars, feather stars, hermit crabs, urchins, cowries and over 100 varieties of nudibranchs. Both main sites feature fantastic coral layouts to go and explore for divers of all skill levels.
Old Woman Island
The colourful coral gardens of Mudjimba (Old Woman) Island are reached in less than 20 minutes by boat from Mooloolaba. This popular shallow water dive site has a dazzling array of marine life including lots of soft corals, sea sponges, sea anemones and a variety of tropical fish. It's a safe, easy dive that is great for beginners in its sheltered shallow waters. This site is also great for snorkelling.
Both main sites feature fantastic coral layouts to go and explore for divers of all skill levels. There are many more reefs to dive, to find out more, give us a call!!