Snorkelling Adventure Tangalooma Wrecks, Moreton Island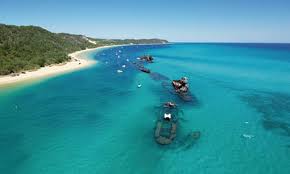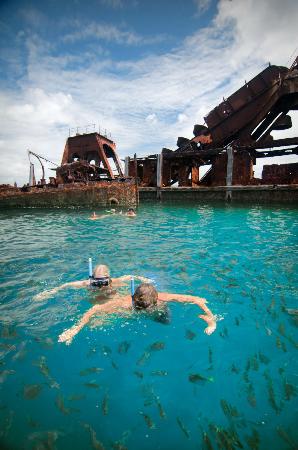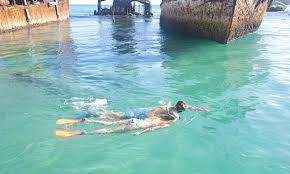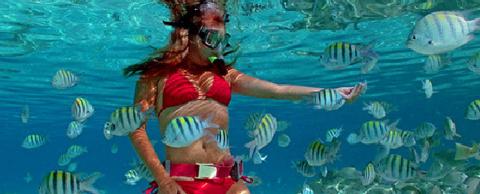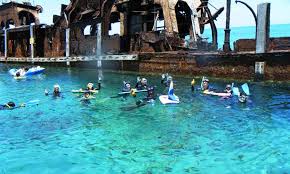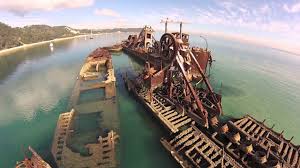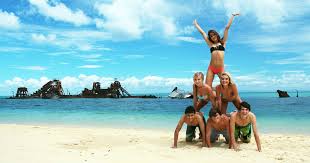 Dauer: 12 Stunden (ca.)
Ort: Mooloolaba, Queensland, Queensland
Produkt-Code: snortang001
The Moreton Island Wrecks


Who doesn't love shipwrecks? The rusting bones of old ship hulls waiting to be explored and admired with a sense of mystery, imaging what happened to them. The Moreton Island wrecks are a well-known landmark that you must not miss while visiting Moreton Island, as the splendid beauty of nature and mystery of history await discovery there.
The
Moreton Island wrecks
are also known as the Tangalooma Wrecks. Their history dates back to 1963, when a group of boat owners requested the construction of a man-made harbour just off the island. Fifteen vessels that were deliberately sunk to form a breakwall for small boats also creating an amazing snorkel site. Snorkelling at this site is an incredible adventure that can be enjoyed by the whole family.
One of the most attractive features of the Moreton Island wrecks is the variety of sea creatures that are found at the site. Splashes of darting colour liven up the shallow, sun-flecked water as colourful tropical fishes, Kingfish, yellowtail, and other inhabitants of the wrecks appear as if to evaluate the visitors each day brings. The wrecks are also home to sea urchins, coral reefs, and wobbegongs. Accustomed to human presence, the inhabitants of the wrecks do not shy away from snorkelers, meaning they stay virtually only inches away from visitors.
The depth of the dive site at the wrecks is between 2-12 m. The amazing visibility of the crystal-clear waters ensures a great view of the surroundings and the fishes when you are snorkelling.
Whether you are experienced or new to snorkelling, you would have the same amount of fun spending time at the wrecks. You will enjoy the experience of viewing an actual shipwreck when you visit the Moreton Island wrecks.

This tour includes return transfers to Moreton Island, lunch, light refreshments, hire of all snorkelling equipment required and flotation assistance if required.

Be sure to let us know of any special requirements or assistance required, child friendly snorkelling site.